Seal trips: no seals, no payment required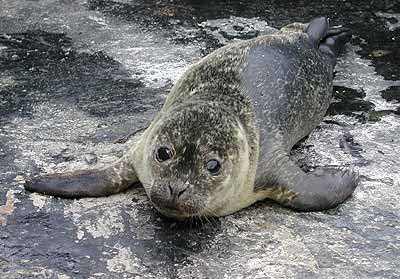 Baby seal
Totally enjoyable, fabulous, amazing scenery and plenty of seals. Just a few comments about Calum's Seal Trips based in Plockton.
Calum has been running seal trips out of Plockton for around 20 years now and offers the following promise :
QUOTE : To see seals or any wildlife in their natural environment cannot always be guaranteed, because that is nature at its very best. But for 20 years now, I have been running trips and I am confident of finding seals somewhere. If not, a full refund will be given (it's no wonder I ain't rich). With a bit of luck, you may see an otter or two. The views across to the Isle of Skye and the Applecross mountains are unforgettable, and well worth the trip alone.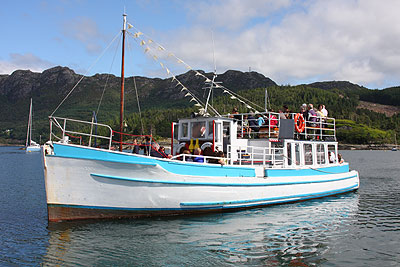 Calums Seal Trips boat: Sula Mhor
The trips have been featured several times on television and radio, even a whole episode of Hamish Macbeth was based on Calum and the seal trips. Calum has been running boat trips in Plockton for over 25 years and Sula Mhor is insured for up to 55 persons
Trips are depend on tide but are usually as follows: 10:00Hrs 12:00Hrs 14:00Hrs and 16:00 Hrs and cost £4.50 for under 14s and £7 for adults. Tickets are bought on board if space allows or from the Leisure Marine office.
TRIPS RUN APRIL TO OCTOBER EVERY DAY
depending on weather and tide
Calum MacKenzie
32 Harbour Street
Plockton
Ross-shire IV52 8TN
e-mail: info@calums-sealtrips.com
mobile: +44(0)7761 263 828
Telephone: +44 (0)1599 544 306
Editor's Note:
Through donations on-board his seal trips, Calum has now single handedly raised over 10,000 pounds for Cancer Relief.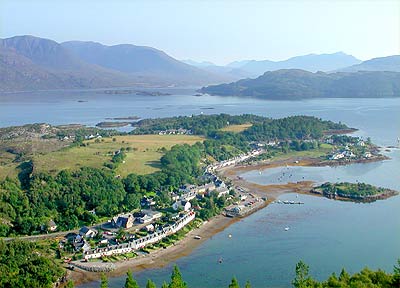 Plockton and surrounding loch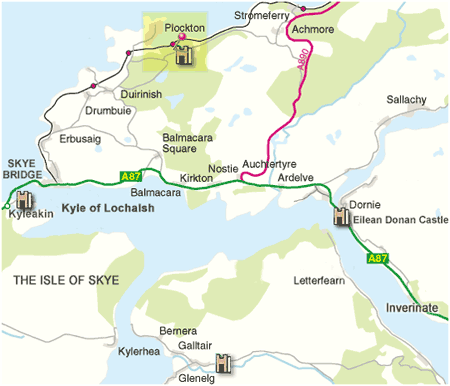 Map showing the location of Plockton