Achmore
Getting to achmore is easy come up the A890 and turn left off at Braeintra if you are coming from the main Kyle road or turn right into Achmore if you are coming from the Lochcarron way. See the map below. If you are coming from the Kyle end, stop half way up the Auchtertyre hill at the parking place and take a look at the view over to Skye & Kyle of Lochalsh and also the Five Sisters of Kintail.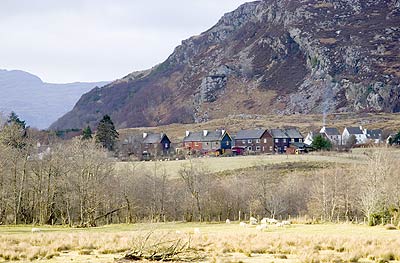 Achmore
The village of Achmore is the essence of peace and tranquility, except of course on Gala Day when the locals and visitors turn out in force to make the occasion a memorable one for young and old alike. (Opposite Achmore Hall every summer)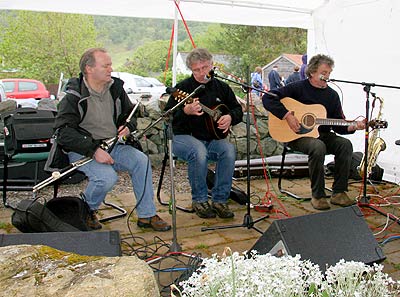 Local musicians at Achmore Gala Day
Walking here is a joy as there are raised beaches, meadows full of wild flowers, quiet roads and of course tracks up into the forest for mile upon mile ...
Just a few hundred yards down from the hall is The West Highland Dairy. Here Katherin and David Biss make cheese, creme fraiche yogurt and even ice-cream. I have eaten their cheeses many times and can testify to their quality - superb! Their prize winning cheeses blue and hard cheeses as well as soft cheeses and a 'bloomy rind' cheese. You can see the process of cheese making in action and if you are keen you can even go on a 3 day hands-on course and learn the basics of cheese manufacture.
Leaving Achmore a few miles away towards plockton on the twisty turny road is Craig Farm. Its signposted and worth a visit if you like animals. Here you can see close up : ponies, goats, rare breeds of sheep, several species of poultry and water fowl (geese and ducks), as well as other birds, rabbits, pigs and the piglets and last but not least llama. All on 17 acres overlooking the spectacular Loch Carron. There is a small charge for admission.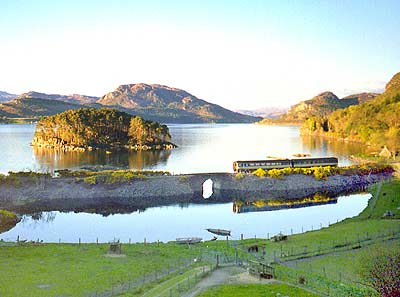 View from near Craig Highland Farm
Its best to drive carefully on the road between Achmore and Plockton and STOP if you want to take in the view.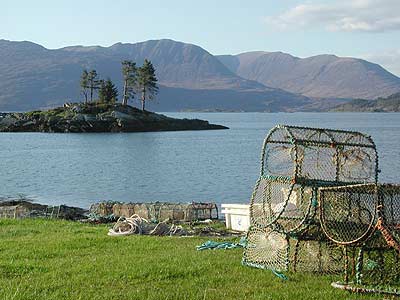 Looking towards Achmore over Loch Carron
If you have any information about ACHMORE please send it in an email to : sales@lochalsh.com and we will update this section of the website accordingly.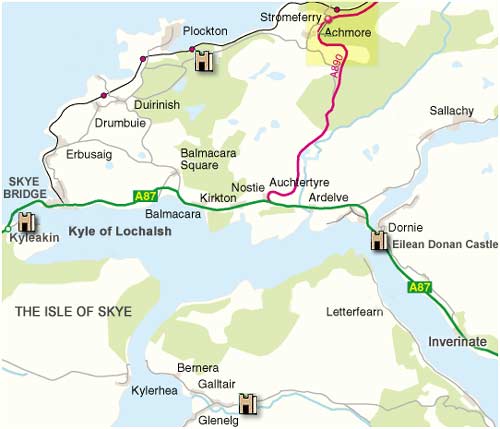 Location of Achmore